Hi guys,
It is time to tell you about our new challenge theme over at
Aud Sentiments
.
Challenge #197
The theme for this challenge is For A Friend. You can make any type of project you want as long as you include a sentiment that matches the theme.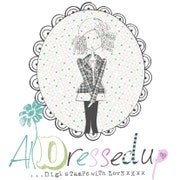 I have used
Fairy magic
for my card today, and I have gone for a more fussy effect than usual:
I coloured the image using Promarkers inpastel shades and then die-cut using X-cut large oval nesting dies. I die-cut the sentiment onto pink glitter card using a Signature sentiment die. I layered these onto a Papermania Geometric collection base card and then layered fabric and aper flowers to the bottom of the card, and felt butterflies to the top. Finally I added a Friends peel-off in gold to accent the gold in the base card.
I would lke to enter this creation into the following challenges:
PFP
431 Add an embellishment
CRAFT
455 Mother's Day/Female
AYLI
- Fav way to add a sentiment - I like to add a sentiment as a statement to the front of the card because I think it draws the recipient in.
Fussy and Fancy
#205 Flowers Lace and Pearls (The lace is on one of the butterflies, but is difficult to see in the photo)
Simply Create To
o #135 Fav colour combination - Spring for me is the colour of pastels (with a hint of gold for the strengthening sun too).
Thank you for looking and I cannot wait to see what you create,
Hugz Tinz